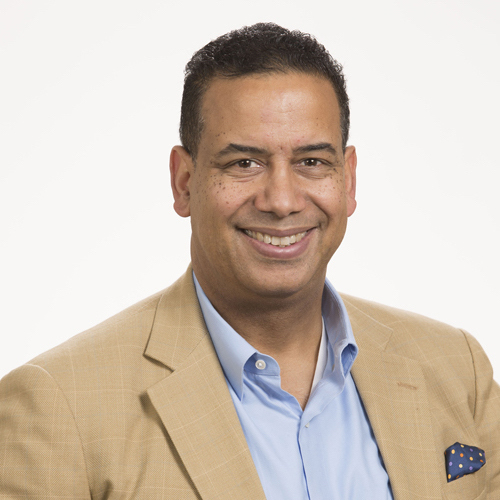 Scott Syphax is the Chairman and Chief Executive Officer of The Nehemiah Companies. He has provided strategic vision, leadership and business modeling expertise since 2001. Mr. Syphax has been the companies' driving force in sourcing loans, raising and deploying capital, building the Board, and expanding community outreach. During Mr. Syphax's tenure as CEO, the Nehemiah social enterprise has been studied by organizations as diverse as the Milken Institute, the U.S. Conference of Mayors and BridgeSpan Group for its achievements in social innovation and asset development in low-income communities.
Prior to joining The Nehemiah Companies, Mr. Syphax served the California Department of Managed Health Care as founding Chairman of the Financial Solvency Standards Board, served as a director on the California Office of Statewide Health Planning and Development's Health Professions Education Foundation, was the former Manager of Public Affairs and Government Contracting for Eli Lilly & Company,  CEO of the California Board of Behavioral Sciences,  Director of Governmental Relations and Regulatory Affairs for the California Medical Association, and the former Legislative Director for California State Senator Robert Presley specializing in healthcare practitioner quality of care and licensure issues.
Mr. Syphax currently serves as a Director of the Federal Home Loan Bank of San Francisco where he chairs the Compensation Committee; serves as Director of Norcal Mutual Insurance Company of San Francisco, Medicus Insurance Company of Austin, Texas and FD Insurance Company of Jacksonville, Florida; serves as a Director and former Chairman of the Northern California regional think-tank Valley Vision; serves as a Director and former Chairman of the American Leadership Forum, Mountain Valley Chapter; is a member of the California Department of Insurance's Task Force of Supplier Diversity and Board Governance; and serves on the Board of the Bay Area Council. Mr. Syphax is past Chairman of the Board of Governors for the Coro Foundation in New York City; is past Vice-Chairman of the Corporate Fund Board of the John F. Kennedy Center for the Performing Arts in Washington, D.C., serves of the Board of the Robert and Margrit Mondavi Center for the Performing Arts; and served on the Sutter Health Sacramento Board of Trustees, chairing their Physician Strategy and Retention Committee.
Mr. Syphax was named by the Financial Times' Agenda Magazine as a member of the Compensation 100: Top Board Candidates for Compensation Committees; was honored with California Psychiatric Association's Edward Rudin Award for Distinguished Service on behalf of the Mentally Ill, was named  Executive Leader of the Year by Community Link; was a recipient of the Al Geiger Award from the Sacramento Metropolitan Chamber of Commerce; received an honorary Doctorate of Humane Letters from Drexel University in 2013; and was named the California Community Colleges Distinguished Alumni for 2014. In 2015, Mr. Syphax was awarded the Ron Brown Business Visionary Award from the California State Black Chamber of Commerce.