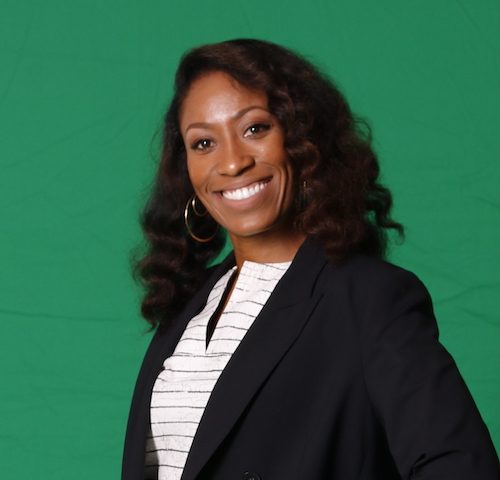 Shaunda Johnson joined the Nehemiah Companies in 2016 as the Executive Director of Nehemiah's Community Reinvestment Fund's WayUp Sacramento Program. Shaunda is passionate about WayUp's focus on education, health and health access, housing, nutrition, workforce development and employment in Sacramento's Oak Park neighborhood.
Prior to joining Nehemiah, Johnson led Health Education Council's Healthy Eating Active Living Initiative (HEAL Zone), a placed based health initiative focused on reducing obesity rates in underserved communities. There, Johnson successfully led a multi-sector collaborative that worked to transform the physical and social environment to support healthy living for the more than 13,000 residents living in the South Sacramento, Valley Hi neighborhood. Johnson engaged a cohort of residents in advocacy efforts that led to the commissioning of a study by the City's Planning Commission to develop the metrics for limiting the oversaturation of unhealthy food restaurants in Sacramento's most disadvantaged communities.  She has also directed grassroots campaigns around violence intervention and prevention as a community organizer with Sacramento Area Congregations Together. Johnson also served as a Board member of the Sacramento Safe Community Partnership, which was the governing body of the Ceasefire Violence Prevention Initiative which resulted in significant reductions in gang violence in South Sacramento.
Johnson holds a BA in Liberal Studies from Sacramento State University, and is currently a member of the Sierra Health Leadership Program Class XIII.